Iceland is a great country filled with fantastic food, inspiring art, amazing culture, and beautiful nature. This Island travel guide is not like any other travel guide out there. It is specifically designed to ensure you get the most out of your visit to Iceland. After reading this guide, you will feel like you are already local.
The geography of Iceland
Iceland is the youngest country in Europe. Iceland is quite a large island in the Atlantic Ocean; actually, it is the second-largest island incontinent Europe. It is located adjacent to the Artic; in fact, almost half of Grimsey, an island on the north coast of Iceland is in the Arctic Circle. The neighboring countries are Greenland, which is about 180 miles (286km) away, followed by the Faroe Islands 260 miles (420 km), Scotland 495 miles (795 km), and Norway 590 miles (950 km). It takes about three hours to fly from London to Reykjavik, and five hours from New York.
Iceland has a long shoreline of about 4970 km. Approximately 80% of the country is unoccupied. Iceland terrain consists of mountain peaks, fertile lowlands, and plateaus. There are many deep, long fjords and glaciers, including Vatnajokull, which is the largest in Europe. And not forget the black sand beaches, waterfalls, volcanoes, geysers, and steaming lava fields.
The highest peak is Hvannadalshnjukur. Iceland has the world's most active volcanoes. As a matter of fact, Iceland was formed from a hotspot made by a fissure in the Mid-Atlantic edge where the American and the Eurasian tectonic plates met. Surtsey, the world's newest island, was formed as a result of a volcanic eruption back in 1963.
Mysterious Iceland
Iceland is referred to as the mysterious island because it has the most significant glaciers and the most active volcanoes. It is located just below the Arctic, and this contributes to the long summer days with almost 24-hours sunlight. The winters are short with little or no sunshine. The winters are mild and dark. During winter, nature displays the most spectacular display of magnificence, the Aurora Borealis.

Iceland culture and history
Iceland is a young country but has the oldest traditions. Emigrants from Scandinavia and the British Isles were the first people to settle in Iceland. It was not influenced by Europe's and America's culture due to its location, until the 19th century. Their culture has been extreme forces of nature and isolation. These conditions lead to the creation of resilient people. Their sense of tradition is strong, thanks to the strong family and nature ties.
Today the Icelandic people are rooted in their customs, but they are modern and progressive. Iceland is a small country, but the people have high standards of living, admirable political freedom, and are committed to sustaining the environment and development. Museums in the country celebrate a rich tradition and cultural heritage. It is the host of the world's oldest parliament built in 930 AD.
Ever since people started settling in Iceland, creativity has been an integral part of their life, especially writing and music. Through the years, the creative works have felt by the world, thanks to the incredible efforts of authors such as Halldor Laxness, and pop stars like Sigur Ros.
Purity of life
Icelanders have the highest life expectancy in the world. This is attributed to a healthy lifestyle and diet and a clean environment. Their diet is obtained from quality raw materials which are produced in an uncontaminated environment and farmed with utmost care. The air is excellent due to the steady winds from the North Atlantic Ocean. Also, their electricity is generated from renewable sources, geothermal energy, which is much cleaner than fossil fuels.
Iceland has recreational pools, geothermal lagoons, and natural hot springs. These have a high level of silicates and other minerals that have a rejuvenating influence on the skin. Drinking water is also exceptional due to the abundant freshwater rivers that originate from the mountains and glaciers. The water is safe to drink directly from the source.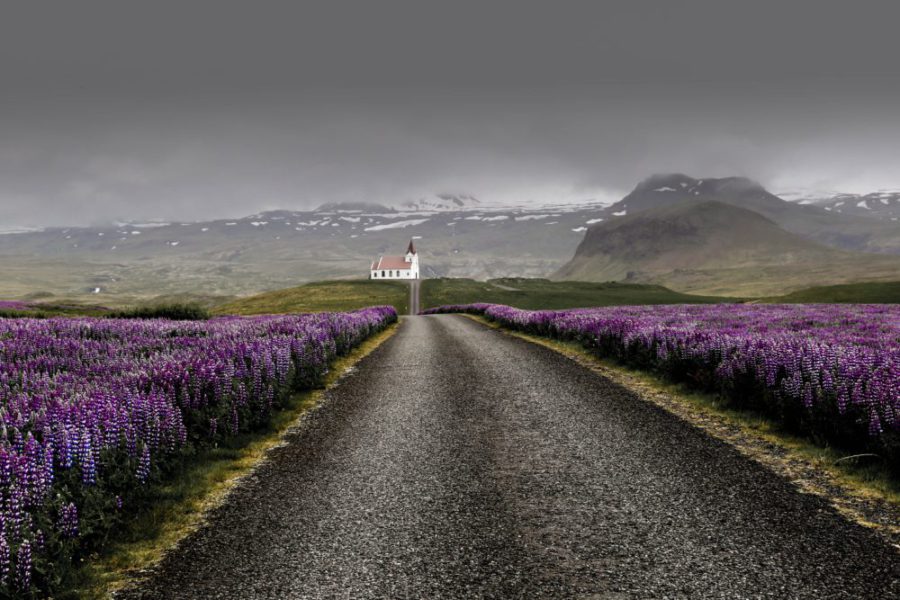 Dining options in Iceland
Iceland has plenty of clean, fresh water, and fertile fishing grounds. Geothermal energy supports the growth of fresh vegetables in organic greenhouses. In the recent past, Iceland has become one of the destinations in Europe that serve thrilling new recipes. Their chefs prepare modern dishes using traditional ingredients to come up with mouth-watering delicacies.
The staple food is fish. A visit to one of the Icelandic fishing restaurant will make you believe that the locals are experts when it comes to cooking fish. Icelandic lambs are also a common ingredient. Sheep graze in the open fields is feeding on moss and wild berries.  Chefs praise the Icelandic lamb globally. The herbs and vegetables used by the chefs are grown in the organic greenhouses. They are mixed with the expertise to ensure you enjoy your meal.
Their dairy products are gaining popularity with every rising sun. They have a wholesome flavor, particularly the Skyr.  There are other dishes offered like pork, seabirds, poultry, beef, shrimp, and lobster. There are other restaurants like French, Spanish, Italian, American, Chinese, Indian, etc.
Reykjavik
It is the capital city of Iceland. It is a city of bold contrasts. It is both a small town and a cosmopolitan; young yet full of history, sophisticated and vibrant. It has a population of approximately 120,000 people. Unlike other cities, it has few skyscrapers that grace the skyline, faces are familiar, and traffic jams are unusual. Sunny days in Reykjavik feel like a spontaneous holiday. Locals and tourists walk up and down Laugavegur and stopping for coffee or shopping. Performance artists giving a surprise stage, a marching band pops out from the ether, sunbathers fill the Austurvollur, anything can happen.
Reykjavik is a natural starting point for any tourist to Iceland. It is truly the gateway to Iceland, a lot of day trip can be taken from the capital to the bordering mountains and glaciers. At the restaurants, local dishes are served with wild game and seafood.
Downtown Reykjavik is the core of Iceland's rich culture and arts. During the day, interesting chats keep the city's café's lively. With the free Wi-Fi and refills on coffee, people like to linger until they are adequately buzzed on the strong elixir.
At night, people start streaming to many of the capital's excellent restaurants. Bars and restaurants host live shows that draw large crowds. Listening to a live band is a unique way to spend an evening in the town. Reykjavik nightlife is vibrant. It starts late and goes on till early morning. The majority of the clubs start getting filled at midnight, and the party commences from one in the morning. It is widespread to run into a familiar face. Serendipity keeps things interesting in the town.
There are museums where culture and history are preserved and the National Gallery where the artistic works of the Icelandic artists are showcased. There are a lot of exciting activities that take place in Iceland. They include caving, whale watching, horse riding, etc.
Iceland is divided into several geographic regions. Each region is different regarding the landscape and culture. The areas are highlighted below.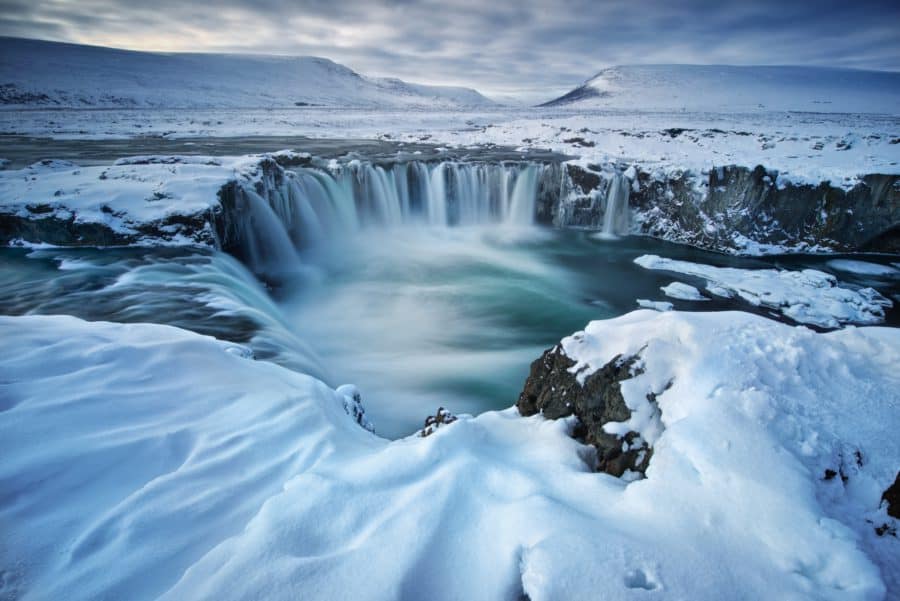 South region
It has great glaciers, waterfalls, and other natural wonders. It is rich in culture and history. It is also a perfect demonstration of the Icelandic restaurant culture. Major attractions are Gullfoss, Geysir, Vatnajokull Glacier, Jokulsarlon Glacial Lagoon, and Skogafoss Waterfall.
East Region
It is the home to the most significant forests, islands, and Small fjords. Due to the natural harbor, there are fishing villages and seaside communities bordering the coast. There are magma chambers which are filled with colorful minerals. The East is a creative hub for young people and artists since music and art festivals pop out every year.
Westfjords
 The place is peaceful and quiet. It is largely unoccupied. Travel guides say it is a destination of excellence and a must-visit destination for any serious explorer. Hornstrandir is an uninhabited peninsula which is home to the Arctic fox and a variety of birds. Dynjandi is a set of waterfalls 100 meters high and is another must-visit destination. There are museums dedicated to witchcraft and sorcery and creatures and monsters from the sea.
North Region
The north is a region of wonders. It has long valleys, lava fields, peninsulas which are interspersed with mountains, and smooth hills carved out by clean water rivers. The midnight sun is inspiring as you go close to the Arctic Circle in the north.
Akureyri is the second biggest urban area in Iceland located in the north region. Akureyri has a beautiful downtown full of wooden houses from the 19th century. In summer, golfers have a good time at the Arctic open under the midnight sun.
Most of the towns in the north are devoted to marine life. Visitors can visit destinations like the Seal Center, Godafoss Waterfall, Kolugljufur Canyon, the Whale Museum, etc.
West Islands
The natural wonders in West Iceland are countless. It has everything that Iceland has to offer ranging from splendid waterfalls to slumbering volcanoes, to various flora, and fauna. Here, culture, history, and nature complement each other, giving you a unique experience. The area has Volcanoes, valleys, fjords, craters, and glaciers. Awesome hikes take place in Hvalfjordur and Akranes. Another destination is at Reykholt, the homestead of the medieval writer, Snorri Sturluson, where you can see a man-made geothermal bath.
These are just but a few sites in the north region. Nature is inextricably connected to the story of the people in the north. The distance between fascinating destinations is short, and therefore, you enjoy the place at a comfortable pace.
Highlands
For a long time, the interiors of Iceland were inaccessible.  However, through the mountain roads, Sprengisandur, and Kjolur, Iceland's mountainous center is open to the public. One can explore the area by foot or a 4*4 vehicle in summer months. Visitors can shower in the natural hot rivers found in the geothermal region of Landmannalaugar. This area is adjacent to colorful rhyolite mountain and obsidian.
Laugavegur trail takes you to the Porsmork, a concealed valley surrounded by glaciers, mountains, and glacial rivers. This is a popular base for hikers who want to reach the adjacent highland mountains. The highlands are an untamed mingling of volcanoes, rocky deserts, ice caps, jagged peaks, and hot springs. These areas are visited at all times with care and preparatory measures.
Activities in Iceland
Watching whales
Iceland is the best location for whale watching. The cold waters of the coast host diverse marine life. In the summer months, the shores become excellent breeding and feeding ground for large water mammals. This gives visitors a chance to watch these creatures in their natural setting.
The best time to watch the whales is during summer, that is, from April to September. There are many species to watch, such as Orca, Blue Whale, Minke, and Humpback. The whales are seen in the Arctic Oceans, and North Atlantic sides of the island. Whale watching expeditions are available in most of the places in Iceland. Daily excursions leave from the Old Harbor in Reykjavik. There are also other smaller towns where people leave to go and watch whales like Husavik, a fishing village north of Akureyri. The vessels used small and personable. Tours in the Eyjafjorour and Skjalfandi bays are scenic, calm, and isolated.
It does not matter where you start from; all the tours will offer you a stunning and rare opportunity to watch the whales in their natural setting. Alongside seals, white-beaked dolphins, basking sharks, porpoises, and birds like gulls, puffins, and arctic terns according to the season. Whale watching tours are quite rare during winter months, but it is growing. But it comes with a bonus as you will be able to view snow-capped mountains, the beautiful sunset, and even the northern lights.
Iceland is the best place to hike; actually, it is the hiker's paradise. The landscape is filled with diversity, some areas covered with mountains, glaciers, lava fields, black sands, hot springs. The rugged landforms majestic scenery every hiker want to explore. Hiking expeditions numerous and diverse. There are many mountain huts available for a reservation along known paths. This gives visitors a chance to extend their hikes and visit more destinations. During summer months, hiking is a popular way to pass the time. The Laugavegur trail is a popular destination for both foreigners and locals. It offers a variety of mountains in different colors, landscape, glaciers, rivers, etc. The complexity of the track depends on the prevailing weather conditions.
As the name suggests, Iceland has ice. Ice climbing on the widespread glaciers is a common sport. It is mainly done on the Svinafellsjokull and Solheimajokull glaciers in the south. Glacier climbing or walking is not done without the supervision of a trained guide. Glacier walking expeditions can be combined with other exciting activities like boating on glacier lagoons and jeep safaris. These tours give visitors an enjoyable first-hand experience of Iceland's untamed, beautiful nature, led by professionals. Crampons and ice axes are provided. Nevertheless, you should come with a waterproof jacket, Quick-drying trousers, a light sweater, gloves, and a hat. There are hiking boots available for rent.
This is a paradise for all those who love watching birds. There are many species of indigenous birds. The birds are mostly seen from the coast. The most common types are arctic tern, waders, passerine, and eiders birds. There are also seabirds like guillemot, fulmar, razorbill, gannets, and the Atlantic Puffin. The wetlands are home to many birds. Popular bird watching destinations are Lake Myvatn and Laxá River. These two destinations are a popular bird-watching destination since there are most breeding ducks like the Barrows and Harlequin Duck. Which is not found anywhere else in the whole of Europe. The most massive identified bird cliff in the world, Latrabjarg hosts millions of different birds. The best bird-watching season is from the end of April to early June. However, tours are offered all year round.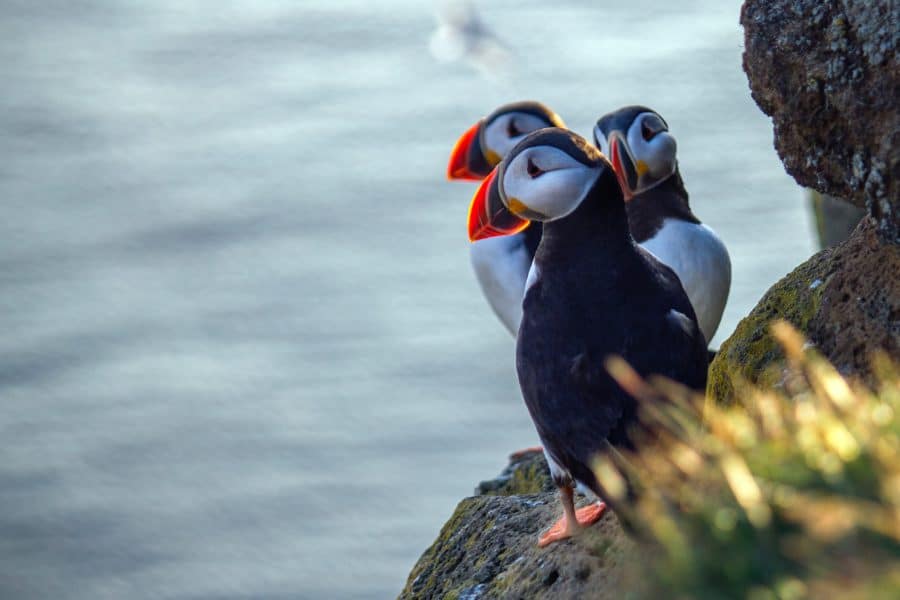 There is a special horse found in Iceland known as the Icelandic horse. It is a sure-footed animal and can go through rough terrains. It is smooth and fast and commonly used for pacing races. They come in a variety of colors. They have a large personality and a spirited temperament. Riding on horseback is a superb way to explore the beautiful land.
The sap is a current invention of geothermal pools. It is healthy and enjoyable bathing in the thermal baths. There are four thermal baths of the thirteen baths that were used in the past. The swimming pool culture is deeply engraved in the minds of the Icelandic people. The capital only has seventeen public pools. The majority of these pools are outdoors;  some are equipped with steam baths and saunas. The luxury spa setting has highly utilized geothermally heated water. The most popular these are Blue Lagoon and Reykjavik sports. Other people hold onto the health advantages of swimming in the cold waters of the ocean. You will find these people enjoying a swim in the Atlantic.
During winter, it is dark. However, this darkness has a few sparks. Between September and April, Iceland displays magnificence beauty; a phenomenon known as Aurora Borealis. This phenomenon is named after a Roman goddess, Aurora, and the north winds, Boreas. This phenomenon is commonly referred to as the Northern Lights. Aurora Borealis is formed by particles released by the sun in the event of solar explosions. When these particles in the atmosphere interact with the earth's magnetic field, a lot of energy is released, making strange luminous green flashes across the sky.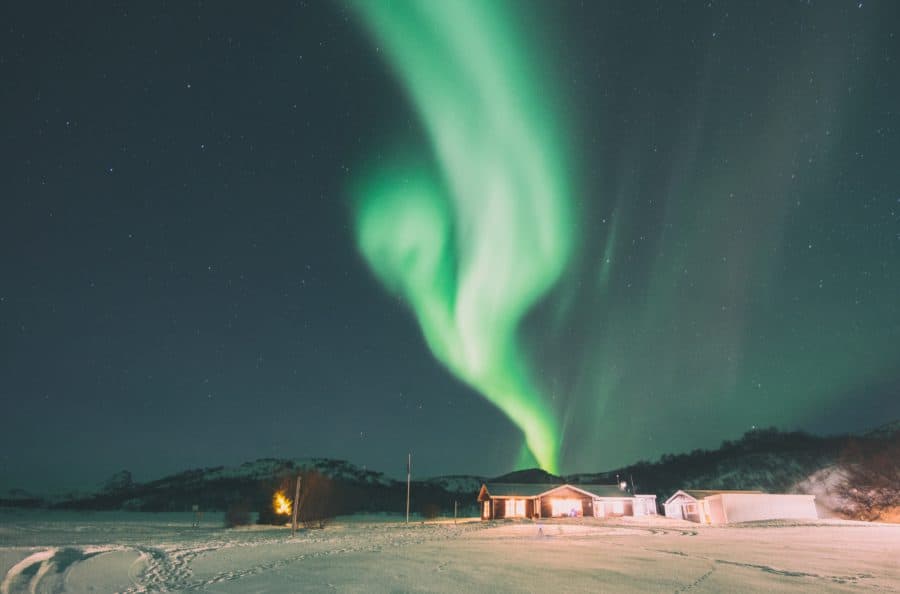 Domestic transport
There are many means of transportation in Iceland. You can travel by;
Some ferry lines transport people to various fjords and islands. Regular tours are also available during summer.
Regular flights are programmed from Reykjavik to other local airports all over the country. The majority of the towns are connected to a regional airport. Thereby you have access to anywhere in the country from Reykjavik.
Buses are available all over Iceland, and therefore one can board a bus to any of his/her destinations.
There are numerous car rental firms in Iceland. Cars are booked through travel agencies or airlines. There is a variety of cars from where you can choose the one that suits you from a 4-wheel-drive to a small family car.
Traveling safe
Iceland is one of the countries with the least number of crimes. However, you should take precaution when traveling around Iceland due to the natural hazards caused by nature and weather. Conditions can change without notice in Iceland. Nature is Iceland's attraction for many tourists. It is beautiful but can also be unpredictable and harsh.
Therefore, you have to be conscious of the possible dangers and know how to prevent hard situations. Pay attention to the weather forecasts, especially in winter. When traveling to the interior regions inform someone of your travel plans or leave your plan with your host. When hiking, ensure you carry your special hiking equipment like a communication device and warm clothes. Your tour guide should inform you of what to bring to any activity you undertake.
When driving, ensure your vehicle, and the roads are in good condition. Stick to your plan for the day. The emergency number in Iceland is 112. Do not hesitate to call in case you need their services. Always prepare before going to Iceland. Familiarize with the conditions, and this will make you have a safe stay in Iceland.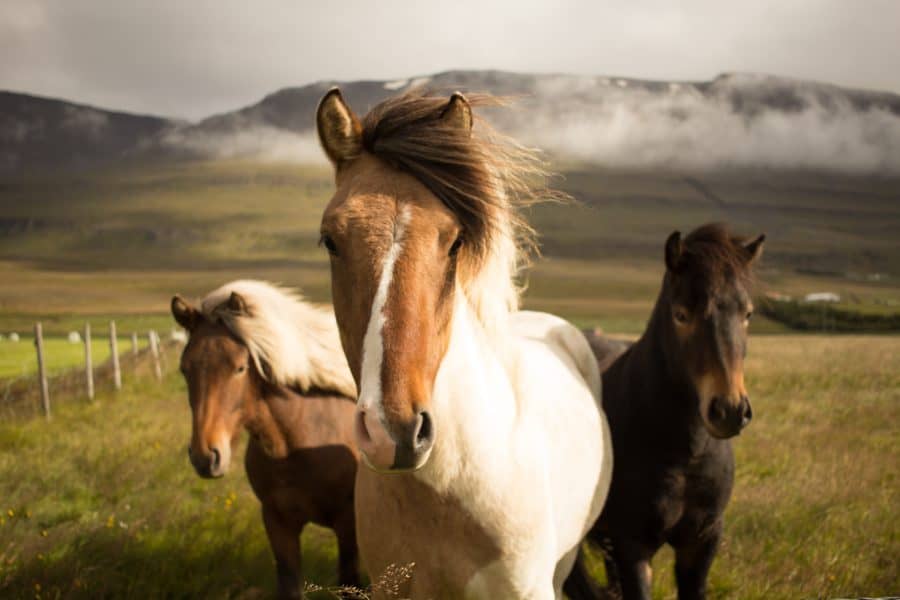 Travel to Iceland 
One can get to Iceland by air or water. When traveling by air, your home airlines will give you the details of the flight. When sailing, you can take a ferry or a Cruise ship. Smyril Line has a regularly scheduled cruise that serves between Europe, and Iceland.
Arrival to Iceland 
Keflavik International Airport is the gateway for many tourists to and from Iceland. The airport is opened 24-hours daily. Facilities offered in the terminal are of high standards and are designed specifically for travelers.  Décor and furnishing provide a relaxing and comfortable atmosphere. There are goods and services offered at the airport. The goods and services offered are tax-free, unlike many international airports where they ate taxed heavily.
Accommodation in Iceland
This Iceland travel guide gives you various options of accommodation for everyone, the ones traveling on a budget or the ones seeking luxury. You can get friendly hotels, cozy campsites, or luxurious hotels' you can get everything that you are looking for. Word of caution: the midnight sun may put your tolerance for sleep denial to temptation. There are many types of accommodation offered. They include:
Campsites. There are over 170 legal campsites in Iceland. Camping grounds open from early June.
Farmhouses and grounds. There is a chain of farms that offer travelers accommodation.
Summerhouses. A summerhouse is a brilliant idea for people who want to spend their holiday peacefully.
Mountain huts. These are suitable for those planning to traverse the Icelandic highlands. They are located along the common trails.
Apartments, and hotels. There are all sorts of apartments and hotels in Iceland to suit all budgets and tastes.
Guesthouses. Night guesthouses offer a relaxed and friendly traveling experience. Most of the guesthouses in Iceland are family-owned.
Weird and fun facts about Iceland that will make you love the country more
Iceland had no forests. But now are coming more and more
There are no mosquitos in Iceland.
The police do not carry guns since crime is very low.
It is the most sparsely populated country in the whole of Europe.
The sun shines for 24-hours; it does not get dark during summer.
Fermented shark is one of the local delicacies.
Most of the Icelanders believe in elves.
People play golf even at midnight.
The best time to visit Iceland 
This is very hard to determine. Therefore, this Iceland travel guide will highlight all the seasons, their merits, and demerits.
Visiting in autumn
During autumn, there are golden lights, crazy storms, and the coziness brought about by darkness. Autumn can be an excellent time to visit since the prices are lower. And the visitors are few so most of the places will not be overcrowded. On the other side, the weather is quite unpredictable. You could end up having crazy storms that will alter your travel plans. However, if you follow the weather guidelines, you will enjoy your trip.
Visiting in winter
In winter, the weather is not the best for traveling since you can get stranded somewhere. However, some people love the snow, especially when it is not frozen, the Christmas trees, and Christmas bears. You may also enjoy hiking in the ice-capped mountains.
Visiting in spring
Everyone loves spring. It is an indication that something new is in the air. Spring is a very short season, but it is lovely. The prices are quite low, and the places are not overcrowded. The weather is decent, and traveling is with more ease.
Visiting in summer
Visiting in summer has advantages and disadvantages. The weather is good, and everything is green and lush. The Highland roads open up in mid-summer to give you access to the untouched parts. On the other side, the places are overcrowded, and the prices are very high. One may lack accommodations. People are required to book the accommodations as early as January.
This Iceland travel guide has been composed to ensure everyone visiting Iceland enjoys their stay. Contact us for more details about Traveling to Iceland.
Summary